Home > Metuchen Edison History > Photos > People and Groups

Old Time Metuchen-Edison Photos
[A volunteer effort by Jim Halpin - special thanks to the contributors, including the Metuchen Edison Historical Society]
People and Groups

Places and things

History Features

Trivia Page

World War I

World War II
NEW:

More People and Groups

More Places and Things
Thanks to everyone who visited and contributed to the site.
As of 4/30/03: Since 11/99, we've had over 396,400 visitors and over 2,681,300 total hits.

---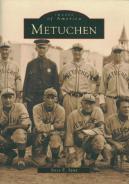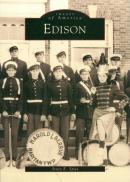 Order your copy from the Metuchen Edison Historical Society today.

---
Here are some photos from old time Metuchen-Edison area groups...
Can you identify any of the people?
---
Have a photo you'd like to share? We're looking for Metuchen-Edison photos prior to 1970. Contact us by email about adding to the collection.
---
Special thanks to Rita and Jim Halpin, Joseph Germain, Eileen Breen Germain, Elinor Hansen Homann, Mary Johnson, Joseph Perrino, Olga Gubik Hratko, Kris Sullivan, Joanne Meinzer Kane, Bob Lund, Doris Mundy Lund, Henrik (Hank) Hansen, Karl Drake, David Hutchinson, Clyde Fitch, Norma Dalsgard Fitch, Richard Parr, Andy & Barbara Madajewski, Evelyn Weber Hale, Dot and Herb Hansen,Vera Switras, Suzanne Colitre Nann, Caroline Towt, Stan Bozinta, Judi Rodgers, George M Muha, Tyreen Reuter, Eileen Clark, Byron Sondergard, Dr. J Oliver and to everyone else for their efforts in gathering these photos...
More photos on the Places and Things page
More Maps on the History Features page
---
Last updated 8/4/2003.