Menlo Park, New Jersey
Now and Then
A look at the location of Thomas Edison's laboratory
This series of pages looks at Menlo Park in the year 2000. Compare the area today with the old images from Edison's time. Maps and photos illustrate the changes that have taken place in the time since Edison invented a whole new world.


---
(You can click on this map to go directly to the page showing that tour stop #, but you should use the Next link at the bottom of each page the first time you take the tour...)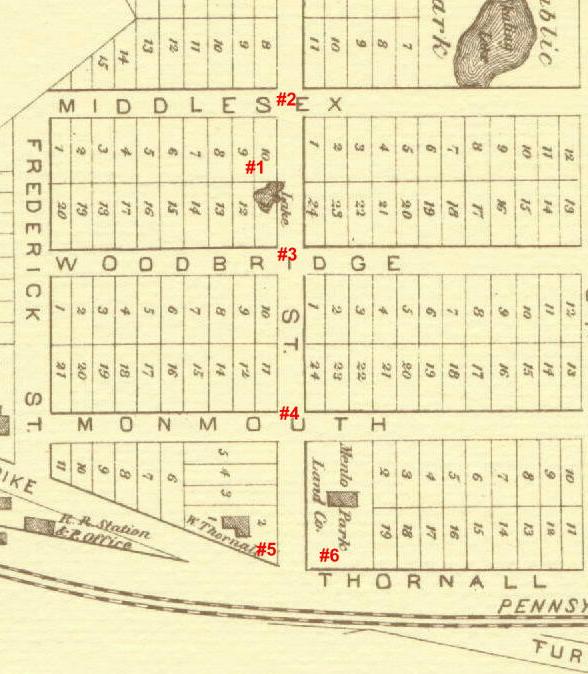 There are a few things to notice on this old map.
Woodbridge Avenue has been renamed Tower Road.

Middlesex Avenue now ends at Christie Street. The section from Christie Street to Frederick Street is covered with trees.

Frederick Street is now called Frederic Street.

Thornall Avenue is now called Thornall Street.

Thornall Street is now on the east side of the railroad tracks.

The Middlesex Essex Turnpike now ends at Wood Avenue, north of Christie Street.

The railroad tracks no longer cross the road at grade.