Home > Metuchen Edison History > Thomas Edison in Menlo Park Index > Menlo Maps then and now

Thomas Alva Edison
In Menlo Park, NJ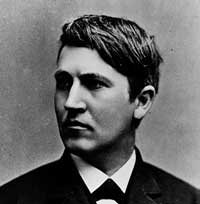 Thomas Edison purchased two parcels of land in Menlo Park, NJ in December 1875. His house was on the first parcel, at the corner of Thornall Avenue and Christie Street, on the north side of Christie Street, directly across from the Pennsylania Railroad line. He built his laboratory two blocks up Christie Street, on the south side, between Woodbridge Avenue and Middlesex Avenue.
Today, Woodbridge Avenue has been renamed Tower Road. In addition, the railroad formerly crossed the Middlesex-Essex Turnpike at grade. Today, Thornall Street is on the other side of the tracks, and the Lincoln Highway (Route 27) keeps to the west of the train tracks.
Map of Menlo Park in the 1870's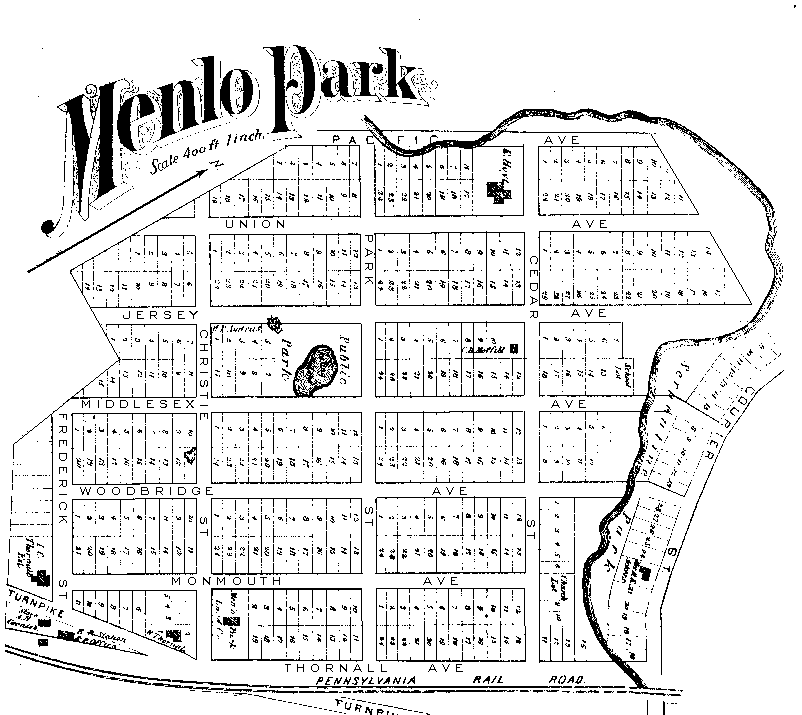 Map of Menlo Park today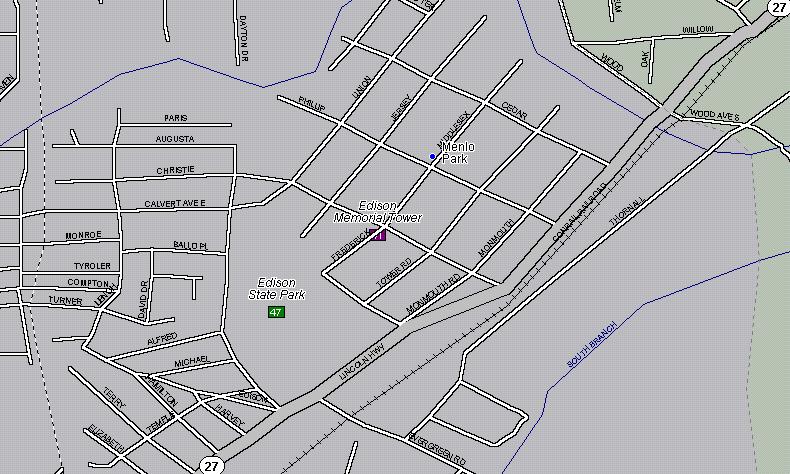 Notice the creek running along side what is now called Wood Avenue, then called Courier Street. Also notice that the old train station was near Monmouth Road, Frederick Street and the Lincoln Highway (Rt 27) come together - today, it is further north, and now called Metro Park in Iselin.
In Edison's day, the open fields of Menlo Park were backed by forest. Today, Christie Street makes a left and heads toward Pumptown, just as Edison's Electric Railroad did around 1880.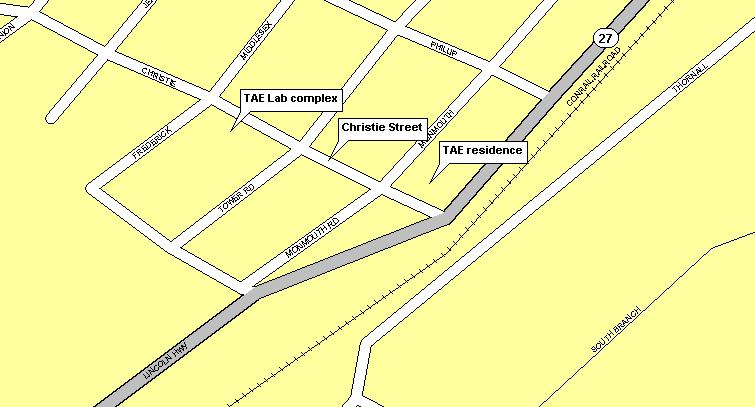 Click here to see some Photos from the Edison Laboratory location
Click here to see a map with building locations
---
Return to the Thomas A Edison in Menlo Park index
Return to The Metuchen Edison History Features index
Last updated by Jim Halpin on 7/1/99.