Home > Metuchen Edison History > History Features Index > 1762 Map

1762 Map of the Road from Trenton to Amboy
Copied from a John Dalley survey in 1745 by G. Bancker

Notice the section of road from Piscataway (town) to Bonhamtown (flashing yellow).
Now compare the shape of the road to the following current map: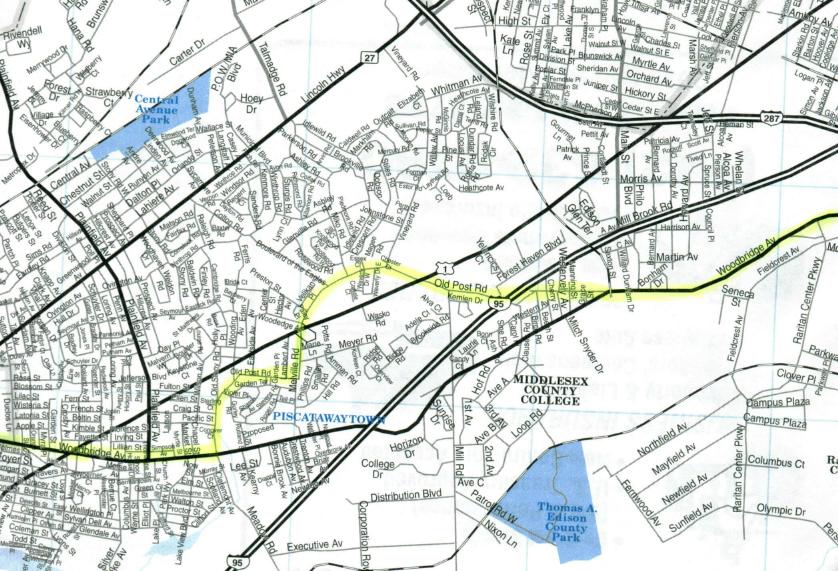 The current Old Post Road and Woodbridge Avenue combination follows the path of the very old Trenton to Amboy road in this 1762 map.
Piscataway (town) is the area of Edison where Plainfield Avenue meets Woodbridge Avenue. The map shows 3 branches from this road, all labeled "Metutchen and Ash Swamp Road", heading north between Piscataway (town) and the first Woodbridge road. The first branch corresponds to the current Vineyard Road, coming off of a bump on the Old Post Road. Vineyard Road formerly extended from Old Post Road to the Lincoln Hwy and beyond to New Durham Road. Note that Metuchen is spelled with an extra "T" (Metutchen). The second turnoff heading north appears to match the present day Main Street, which starts in Bonhamtown and proceeds north towards Oak Tree Road (beyond that is Ash Brook in Scotch Plains). The third road might be along the same path as today's Amboy Avenue (from Woodbridge Avenue in Clara Barton/Fords heading to Main Street in Metuchen).

Before you get to Amboy, three more roads branch off. The first is Woodbridge Road, which lines up with today's Woodbridge Avenue - this becomes Main Street in Woodbridge. The second road, "to Woodbridge", seems to line up with King George's Road in Fords. The third road, also marked "to Woodbridge", might be the current Convery Blvd (Rt 35).
Here is the old map, divided into 4 sections, giving you a larger view: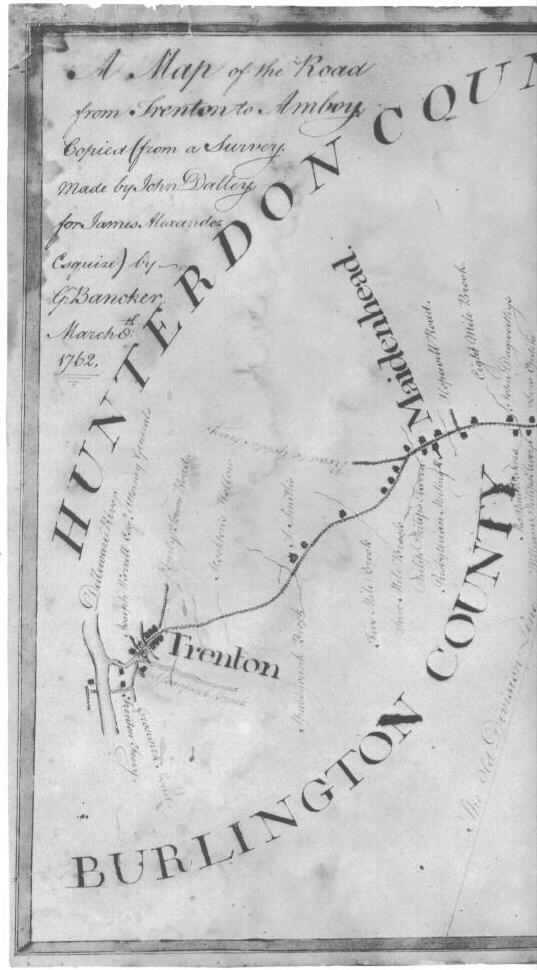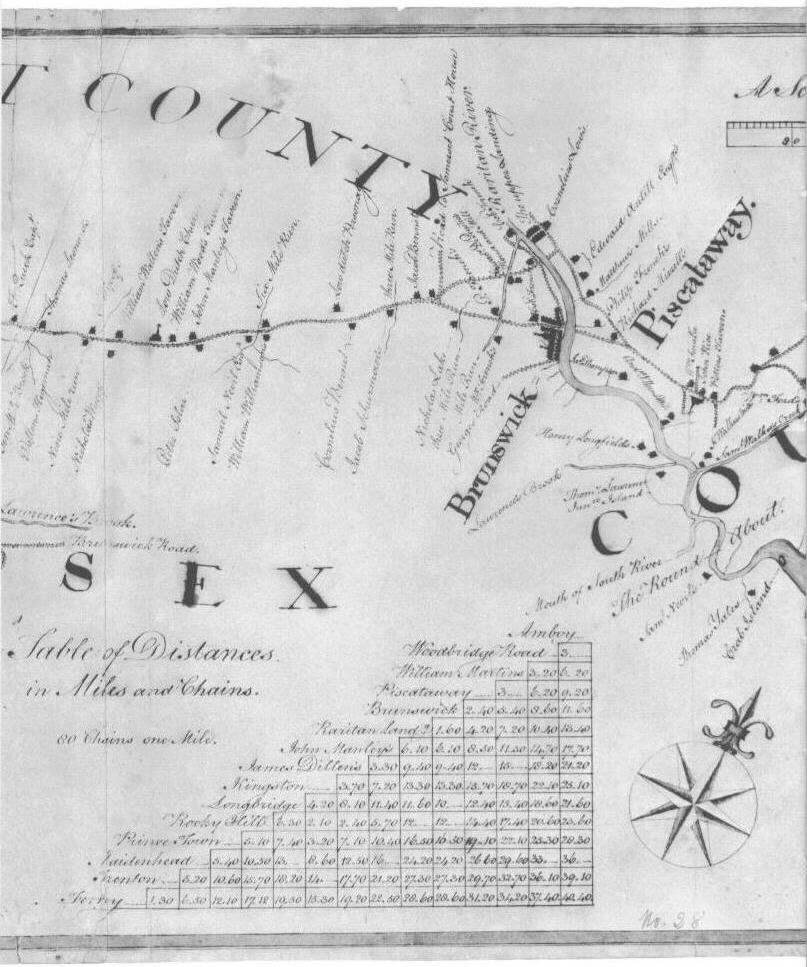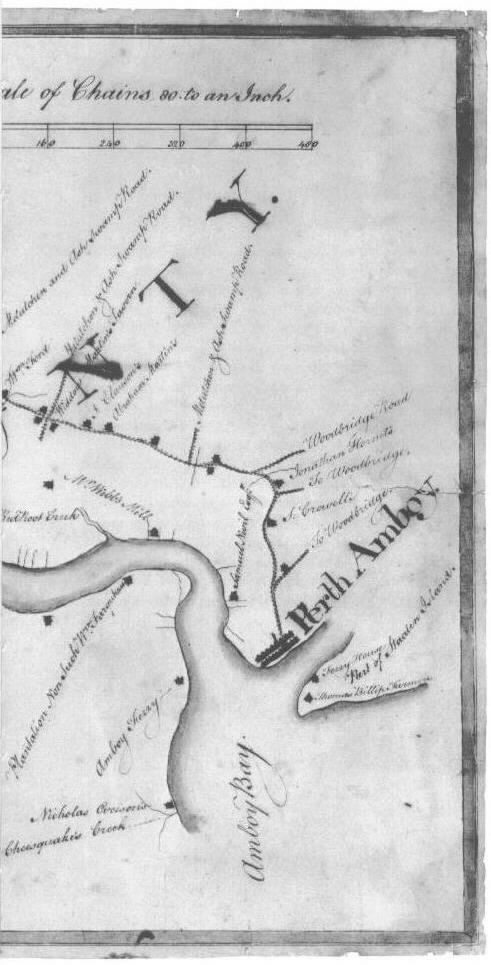 ---
Metuchen Edison Historical Society page
Old Metuchen Edison Photos page
Lasted updated 7/25/00 by Jim Halpin.