The Metuchen-Edison Historical Society
PO Box 61
Metuchen, New Jersey 08840-0061
---
The Hole in the Doughnut
A book by Al Hansen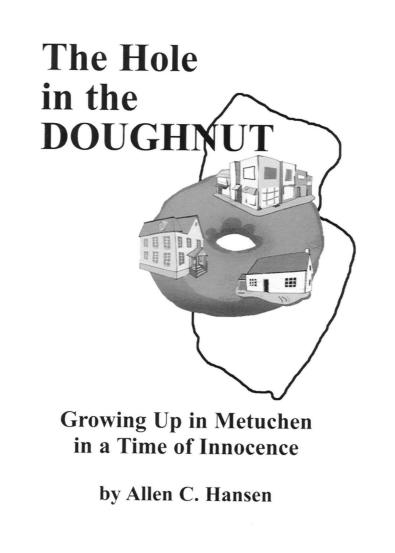 This is the story of the first 18 years in the life of the youngest son of Danish parents who immigrated to NJ from Denmark. The parents met and married in Plainfield, NJ in 1920 where their two sons were born -- Henrik in 1921 and Allen in 1924.

After living in several different NJ towns, the family settled in Metuchen in 1931. Aided by a diary he kept for almost 3-1/2 years after entering MHS, the author describes growing up in Metuchen as best he remembers it...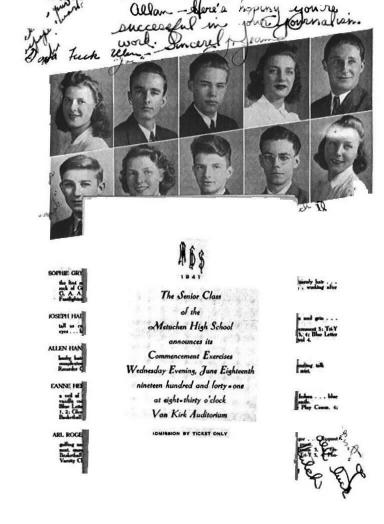 Available at Danford's, at Pyramid Books, and from the Historical Society. Order your copy today.