May 7, 2006 workshop
Tyreen Reuter
03/13/2006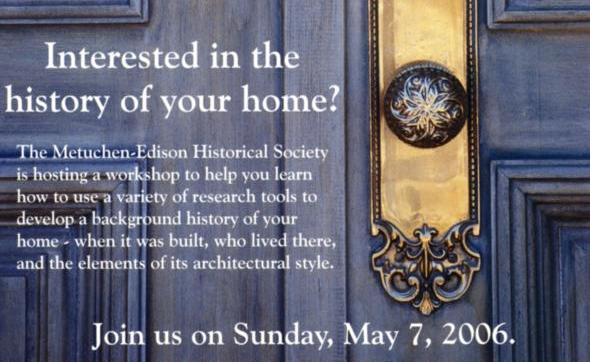 Researching the History of your House
The Metuchen-Edison Historical Society is presenting a workshop on May 7, 2006 at 2 p.m.
Location: St. Luke's Church Community Room
Speakers: Janet Foster, Assistant Director of Columbia University's Historic Preservation Program and Ann Sardone, Title Searcher and local expert on conducting deed research in Middlesex County.
Registration is required. For more details, take a look at the registration form. You can contact us by email here.